Baseball Wraps Regular Season with Crucial Series vs. No. 25 ODU
May 17, 2017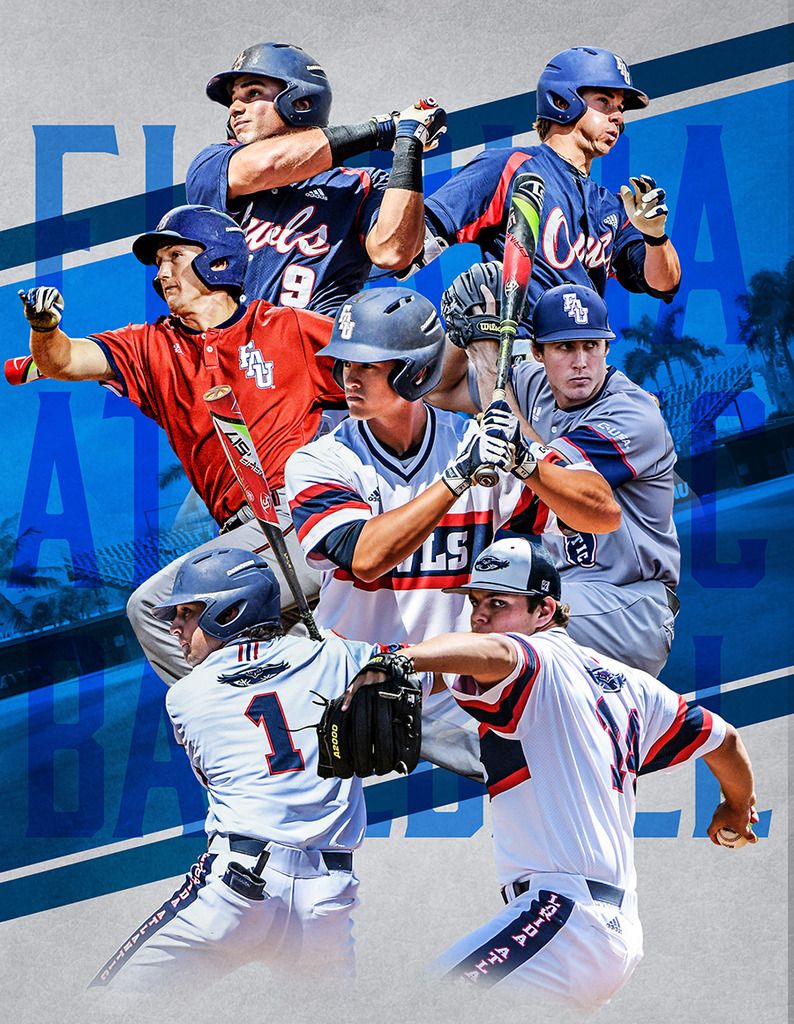 BOCA RATON, Fla. - The Florida Atlantic University baseball team, tied for third in the Conference USA standings, faces the team directly ahead of them, No. 25 Old Dominion, in the last three-game set of the 2017 regular season beginning Thursday night at FAU Baseball Stadium.
Many different scenarios are at play as far as C-USA Championship seeding goes, ranging from the Owls (31-18-1, 16-11 C-USA) moving ahead of the Monarchs (35-17, 18-9 C-USA) to the second seed, to dropping towards the bottom of the bracket. Both teams have cemented their spots in the tourney field, as have regular season champion Southern Miss (22-5) and Louisiana Tech (tied with FAU at 16-11). Five other teams are battling for the final four bids: Charlotte and UTSA (both 15-12), Rice (14-13), and FIU and Marshall (both 12-15).
Additionally, FAU is currently ranked No. 66 in the latest NCAA RPI rankings, while ODU is No. 45, meaning quality wins are available for boosting the Owls' at-large postseason resume. Six C-USA teams are ranked in the top 75 nationally: Southern Miss (14th), LA Tech (33rd), ODU (45th), Rice (64th), FAU (66th) and FIU (75th). The Owls improved nine spots with Tuesday's win over then-No. 25 (now No. 27) UCF.
Here are the starters and gametimes for the weekend:
Thursday, 6:30 p.m.: FAU - Kyle Marman (1-1, 4.71 in 18 relief appearances) vs. ODU - Sam Sinnen (4-3, 4.76)
Friday, 6:30 p.m.: FAU - Blake Sanderson (2-0, 2.48) vs. ODU - Adam Bainbridge (7-3, 2.93)

Saturday, 1 p.m.: FAU - TBA vs. ODU - TBA
Saturday will be the Owls' 2017 Senior Day, with ceremonies taking place prior to first pitch. Seven members of the team will be honored: Stephen Kerr, Austin Kirksey, Sean Labsan, Austin Langham, Esteban Puerta, Cameron Ragsdale and Jared Shouppe.
All nine regulars for the Owls have an on-base percentage of .372 or higher, towards the team's mark of .406. Shouppe has taken over the team lead and is now tied for second in C-USA at .462, percentage points ahead of Tyler Frank, in fourth at .457. David Miranda paces the way in the power categories - 12 home runs (T-fifth in the league), 49 RBI (ninth) and a .621 slugging percentage (sixth), and he posted his fourth triple Tuesday (T-fifth). Frank leads the way in walks (second, 40), hits (T-12th, 69), runs (11th, 50) and doubles (14), and he and Miranda each have notched 113 total bases to tie for 11th league-wide.
Top players this season for the Monarchs include second baseman Jared Young, shortstop Zach Rutherford, first baseman Vinnie Pasquantino and outfield Kyle Battle. Young, a two-time C-USA Hitter of the Week, is sixth in the conference in hitting (.363), leads ODU with seven home runs and is one behind Rutherford with 74 hits. Rutherford is at .349, with a team-best 53 RBI (second in the league) and 23 doubles (tops among C-USA hitters), while Pasquantino (.340) and Battle (.338) are two of the top freshmen in the league.
Last season, FAU took all three games against the Monarchs on the road in Norfolk, Virginia, and have won the last six in the series and eight of 10 overall. The only three games the teams have played at FAU Baseball Stadium came in 2015, with the Owls winning two of three.
Speaking of FAU Baseball Stadium, this is the final chance to see the Owls at their home park in 2017. To purchase tickets in advance, call 1-866-FAU-OWLS or visit https://oss.ticketmaster.com/aps/fau/EN/link/buy/browse?i%5B0%5D=251.